Battlefleet Gothic: Armada
Release date: 04/21/2016
Genre: RTS
Developer: Tindalos Interactive
Publisher: Focus Entertainment
Platforms: PC
Battlefleet Gothic: Armada is the RTS videogame adaptation of Games Workshop's classic tabletop game, pitting the Chaos, Imperium, Eldar, and Orks against each other in visceral space-battles.

Developed with Unreal Engine 4, Battlefleet Gothic: Armada offers deep management of every ship composing the player's fleet, both during and between battles. From the fastest frigates to the gigantic, miles-long battleships, the player will customize all aspects of his ships... each customization affecting the very performances of the ship and the special abilities. From battle to battle, the admirals and crew of surviving ships will gain experience and promotions, improving the battle-readiness of the ships for future, bigger and more dangerous battles.

Additionally an extensive multiplayer mode with persistent fleets where up to 4 players can battle simultaneously, Battlefleet Gothic: Armada also features a big story campaign, taking place during the 12th Black Crusade and putting players in the middle of the Gothic War that raged between the Imperium and Abaddon the Despoiler.
An expansive single-player campaign across the Gothic sector.

Four factions to command, each one with its own strengths and skills.

Tactical PVP multiplayer offering infinite replayability.

A huge array of authentically recreated Battlefleet Gothic ships.

A real-time strategy experience retaining many of the tactical Battlefleet Gothic elements.

A plethora of lore-abiding skills to fill the player's arsenal.

Upgrade and apply skills at Port Maw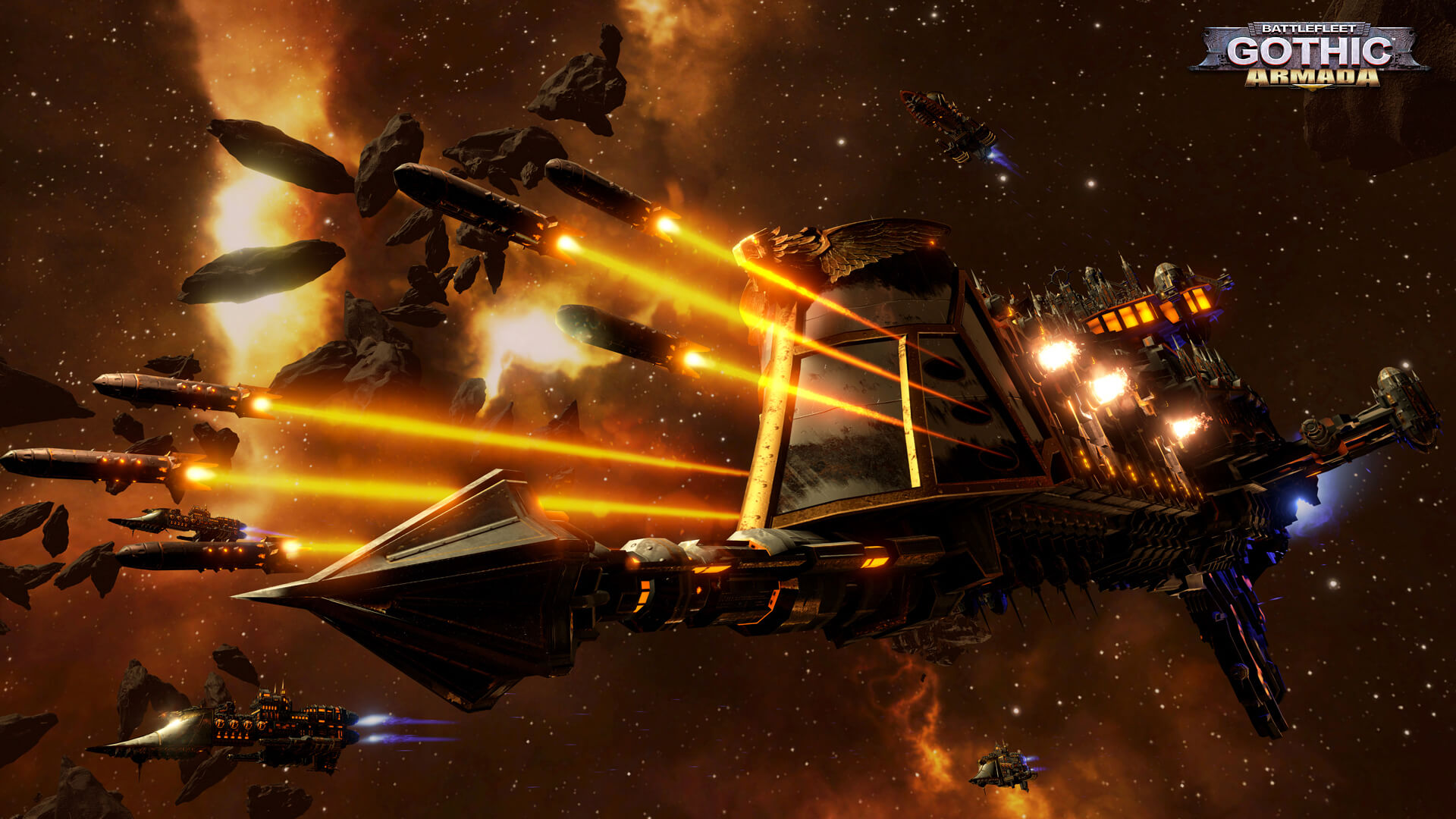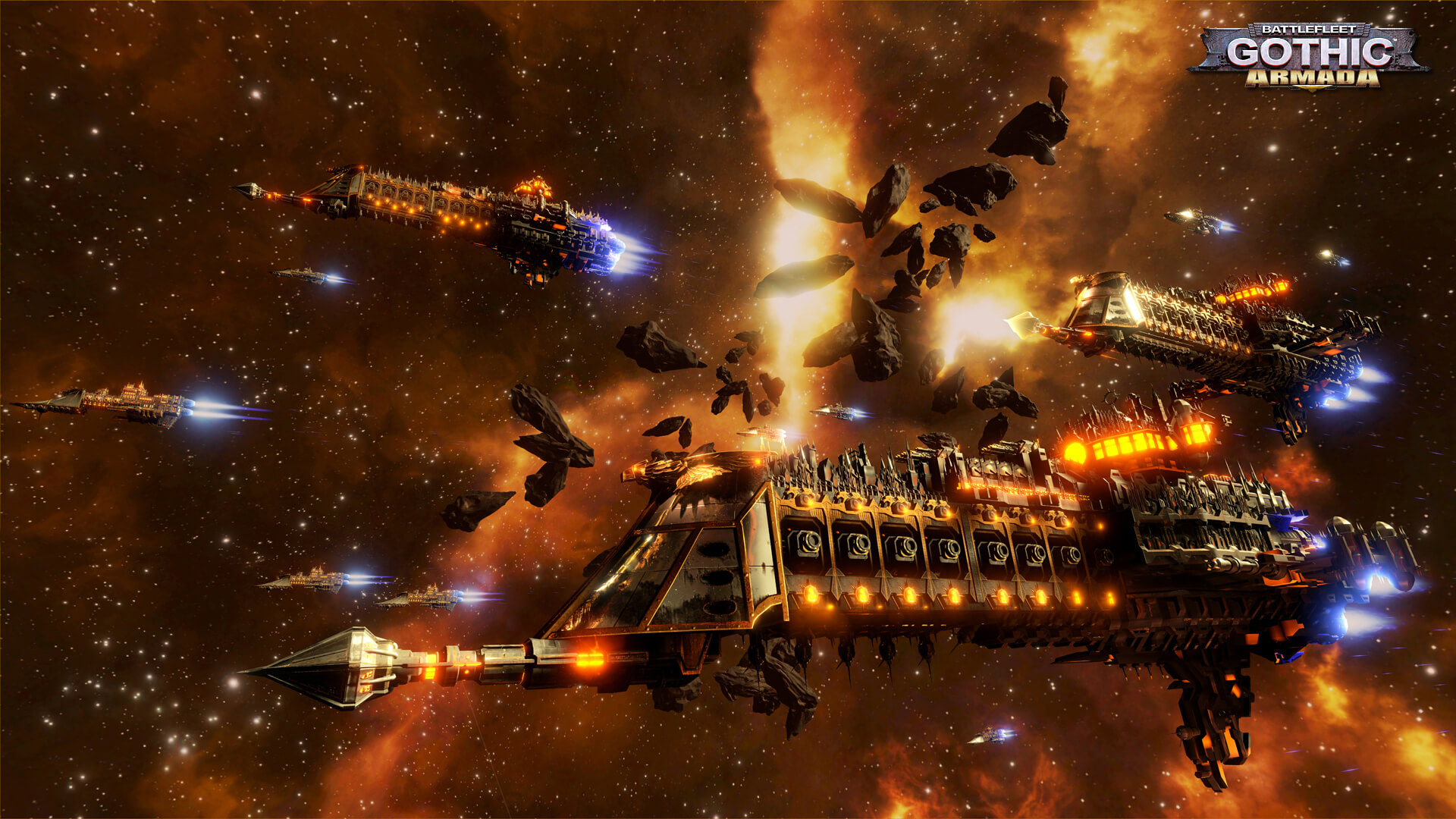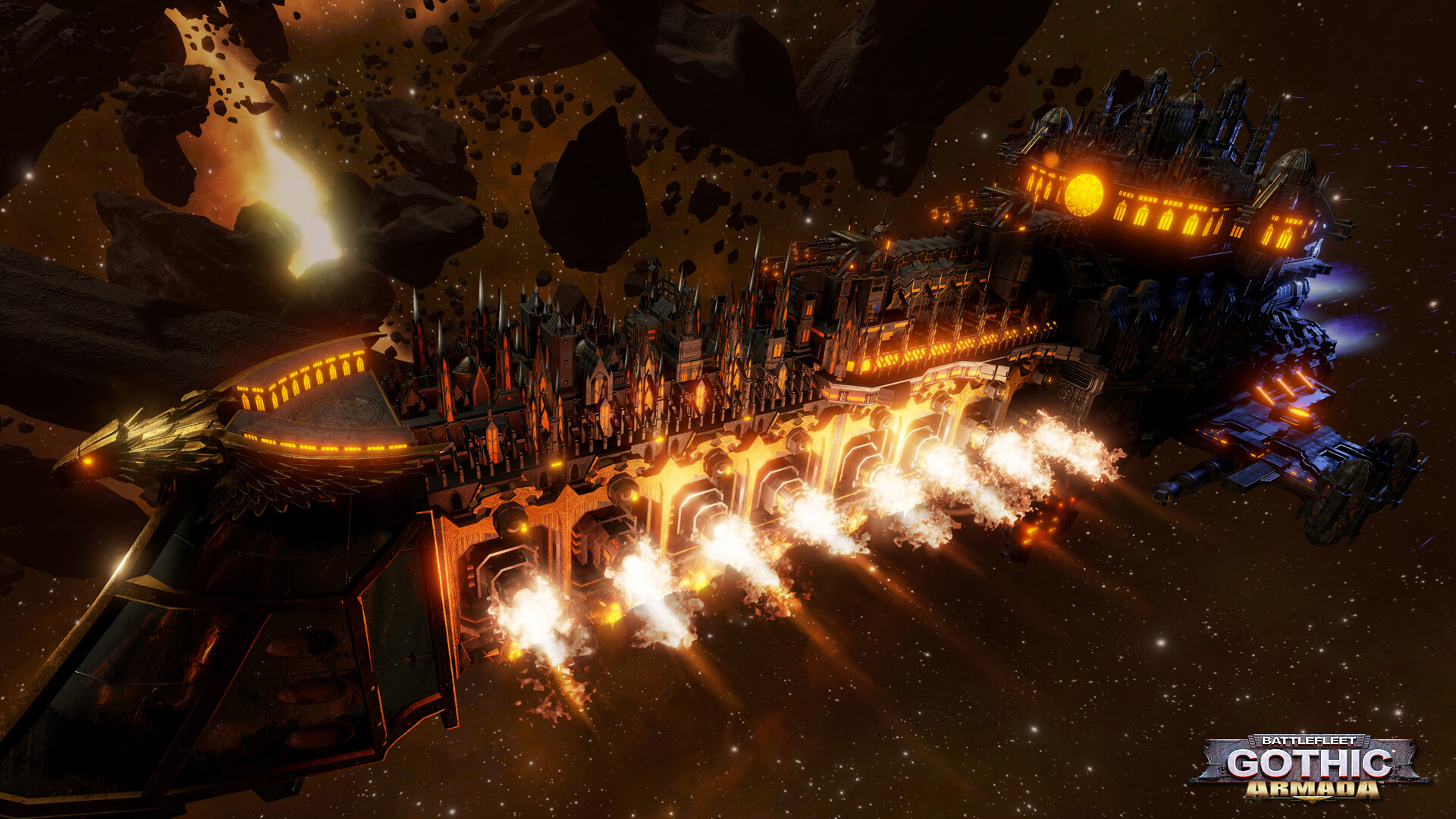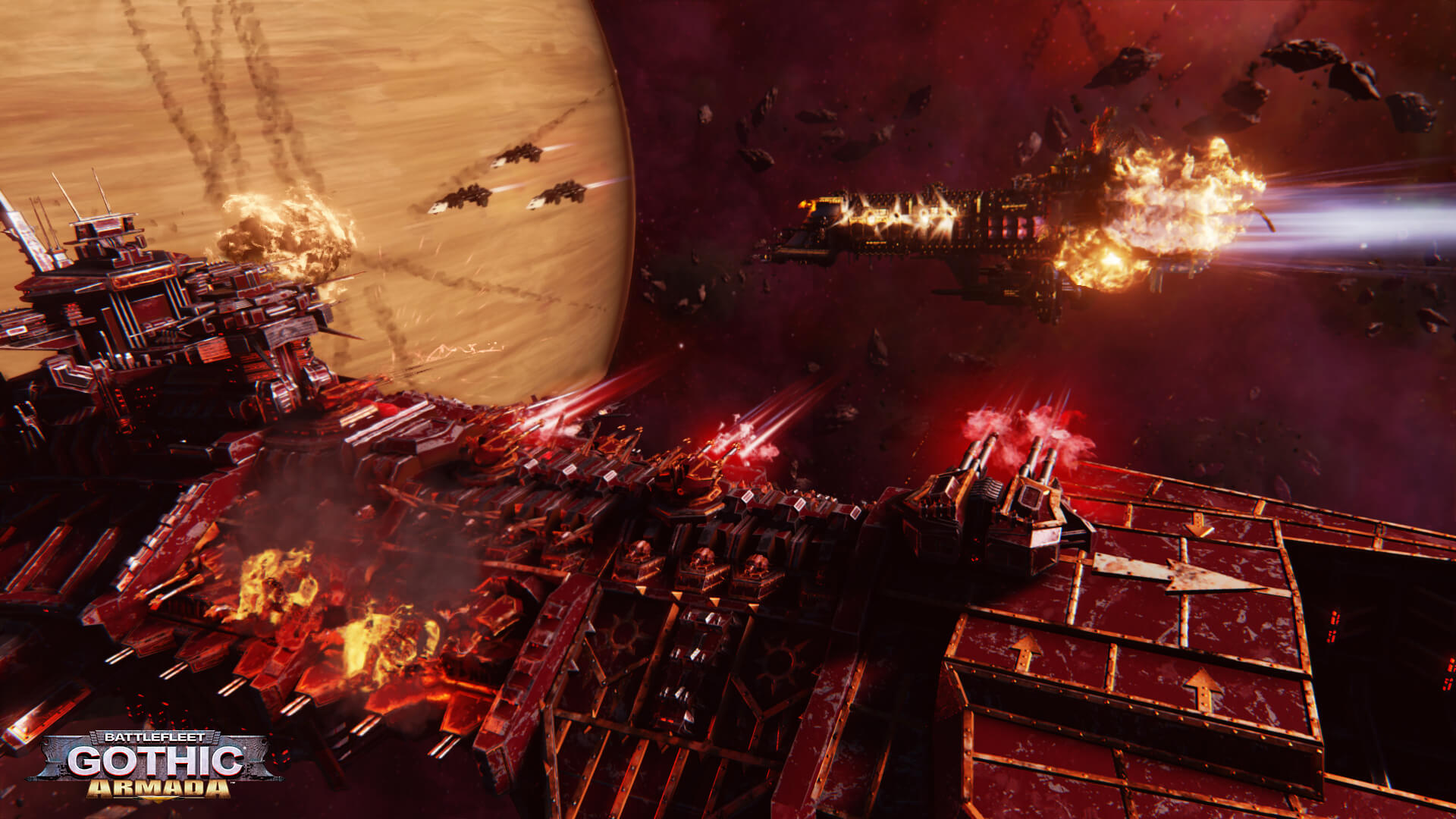 Never miss a good deal by subscribing to our newsletter!
I want to receive awesome news about all your games, merch and collector editions!

;