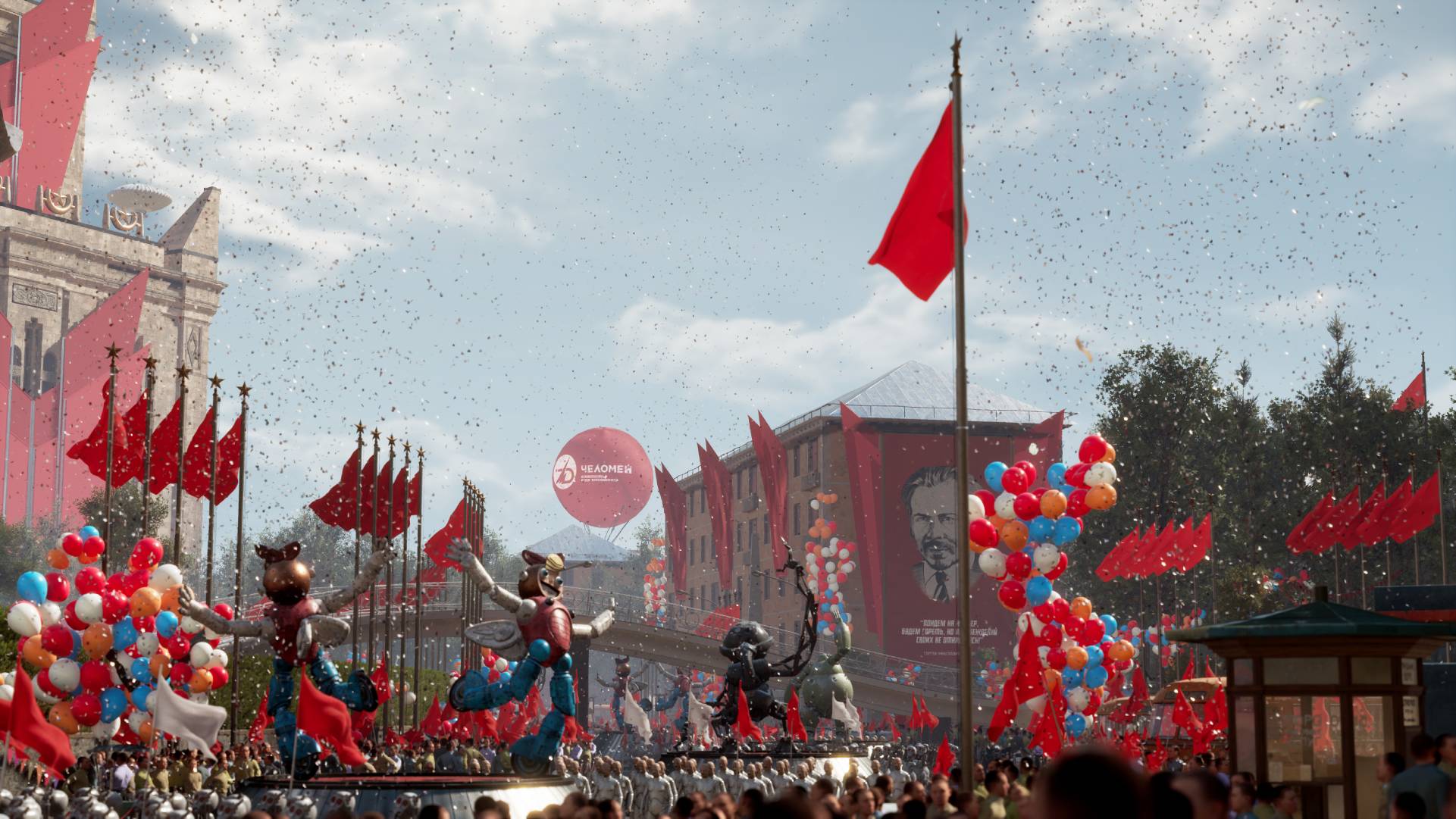 A future everyone can dream of
A global system failure happens at the Soviet Facility №3826 that leads machinery to rebel against the people. You are Major P-3 and your task is to eliminate the consequences of a large-scale accident and prevent the leakage of classified information threatening to destroy the whole world.
Study the behavior of your enemies and observe how they relate to each other. Use the varied arsenal of arms and special abilities of your polymer glove. Turn everything into a weapon: environment, objects, your own body, and even enemies themselves! Every fight will be different from the last.
0х00035
Explore huge research facilities and test sites. Find out more about the employees and their ways of life and work. Uncover soviet secrets! But know that death hides in every corner. Can you survive?
№ 3826
A neural network named "Kollektiv" unifies ground-based and flying robots alike into a single hivemind. If you are noticed either above or under the ground, the reinforcements from the nearest factory will come to kill you. Use hacking to break in unnoticed.
Never miss a good deal by subscribing to our newsletter!
I want to receive awesome news about all your games, merch and collector editions!