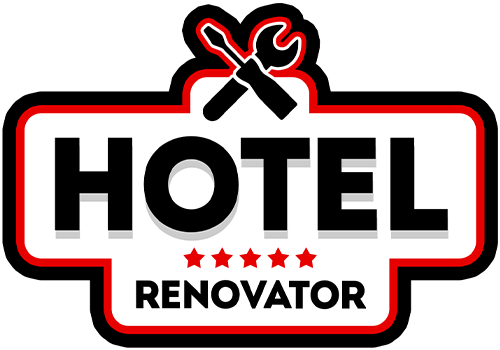 Hotel Renovator
Date de sortie: A venir
Genre: Simulation, Gestion
Développeur: Two Horizons
Editeur: Focus Entertainment
Plateforme: PC
Unleash your creativity and design the Hotel of your dreams! Embark on a makeover journey and turn a worn-out Hotel into a trendy getaway. Create a place that smacks the golden age, design rooms, manage and invest in new amenities. Get that 5-star review!
Let's Renovate! It's up to you how you want to design the place. Modern, retro, cozy or even funky, each decision will influence who comes to your Hotel.

Express your style! Buy furniture or restore old pieces. Choose from a wide variety of appliances, lights, curtains, rugs, painting, materials, and colors to decorate the rooms in your style. The higher standard you maintain, the more money you can earn.

Invest and manage! Invest in the amenities and attractions at your Hotel. Raise the standards and become the best place to stay in town. Make sure you get 5-star reviews from each of them.

Get the 5-Star Reviews! Each of your guests has something special and can leave a review. Meet their needs, clean up the rooms and make repairs to damage left behind to keep the high standard.

Share your awesome designs! You are a great designer - share your best creations with the community and get tons of creative ideas from other renovators. Let the world discover your unique style!
S'inscrire à la newsletter
Recevez toutes les informations des jeux Focus Entertainment

;